Michigan Unemployment is ending soon and will leave a big dent in our income. I want to first thank God that we own our home free and clear. When Jim was in Iraq we paid it off. I wanted him to come home and not have to worry about a house payment on top of us getting used to all the life changes we have made.It is time to do the spring cleaning of our bills. Do we need this or that? If not it has to go. We have to figure out what we are doing as I am in the middle of surgery after surgery and Jim being injured still and going through the VA we have not had enough discussion with anyone about options for his future. If you remember or have been here long enough, that Nursery project took him months to complete because of his back. So this is where we are with everything and I made a list of ways we can try to save.
First thing we need to do is look over our bills and see which ones can be lowered.
Home owners insurance: I know that we have it on the insurance that we are able to have a fireplace. Since we are having the fireplace removed in the construction project I need to have the insurance company take this off the insurance. We had it on in case we wanted to burn wood but have never used the fireplace.I know it also cost extra money because I left the smoking clause in there. The truth was if one of the children ever decided to find a cigarette (god knows where As we don't smoke and they go no where) Then we would be covered. I am pretty sure we can take that off of there and save some money. Ha Ha I think I was a little over cautious on that one.
Cable bill can be lowered by us shutting off the cable television. We do not allow the kids to watch many shows on it anyways besides children's shows. We have a ton of movies and if we hook up one of those TV boxes we can get lots of channels. My girls watch the regular TV at my dads and love it. They watch all the oldies like Shirley temple.
Using leftovers when you menu plan saves money as well. Think about all the otherwise wasted food. This one is a big one in our house. If you look at last weeks menu you can see how I planned my menu based on things I had and then made a shopping list to go with it.
With our big family we have been having a challenge to see how much garbage we can recycle. This will save us the cost of one container a month. Right now we have 2 that they pick up.Because it is spring we will keep both for one more pay cycle and then we are cancelling one. I figure we should try to keep it for the spring cleaning. This money will go towards family fun trip of some sort. We are down to one by the way as we have been recycling so much but I am using this for spring cleaning so that is why we are keeping it for one more billing cycle.
Making sure we are planning ahead for meals and always making a menu plan for the week saves money.
Going to the grocery store 1 time a week with a list.
We need to start using coupons again. I am running out of supplies that I had stocked up on like soaps.
Having the kids do the electric challenge seems to be a great idea. I will share this with you.They just have to try to beat last years at this time. We have really done it this time as you can see by this graph. This is in our account for Electric with consumers. I love all these great features of paying online. Oh and it saves us money every month that we woudl otherwise have in fees.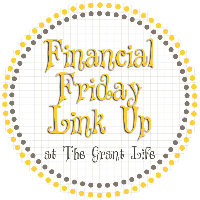 http://whipperberry.com/